Getting ready for school (and someone noticed I was taking pictures).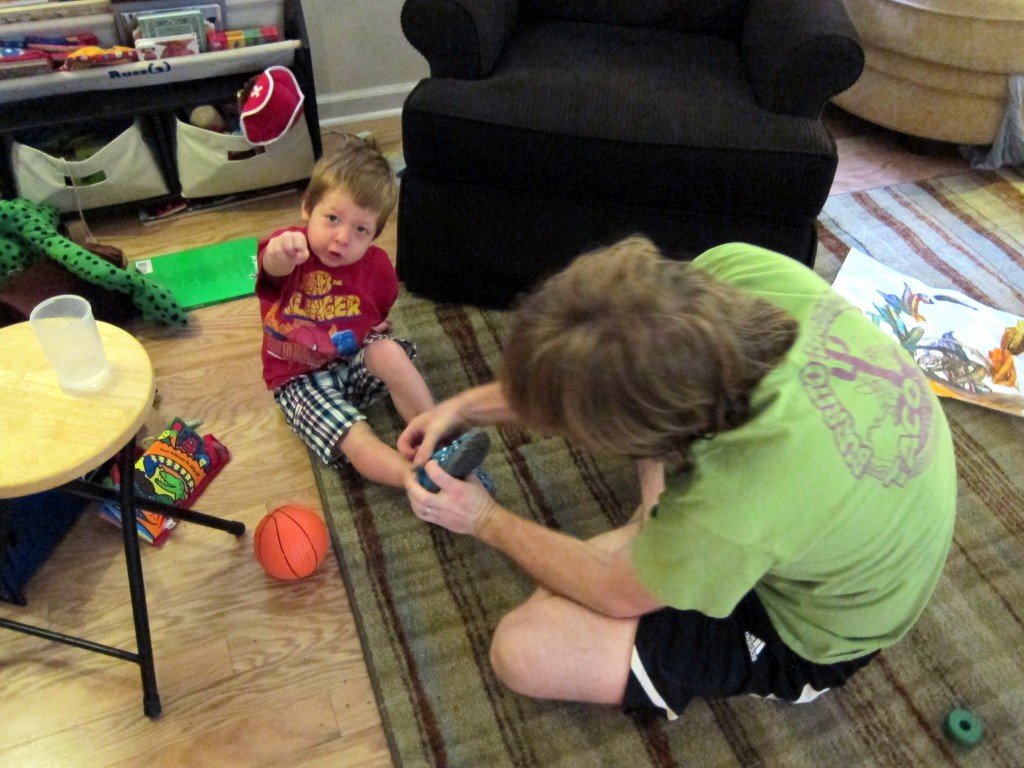 Arrived – he was pretty excited.
He knows exactly where to go – showing Mommy the way.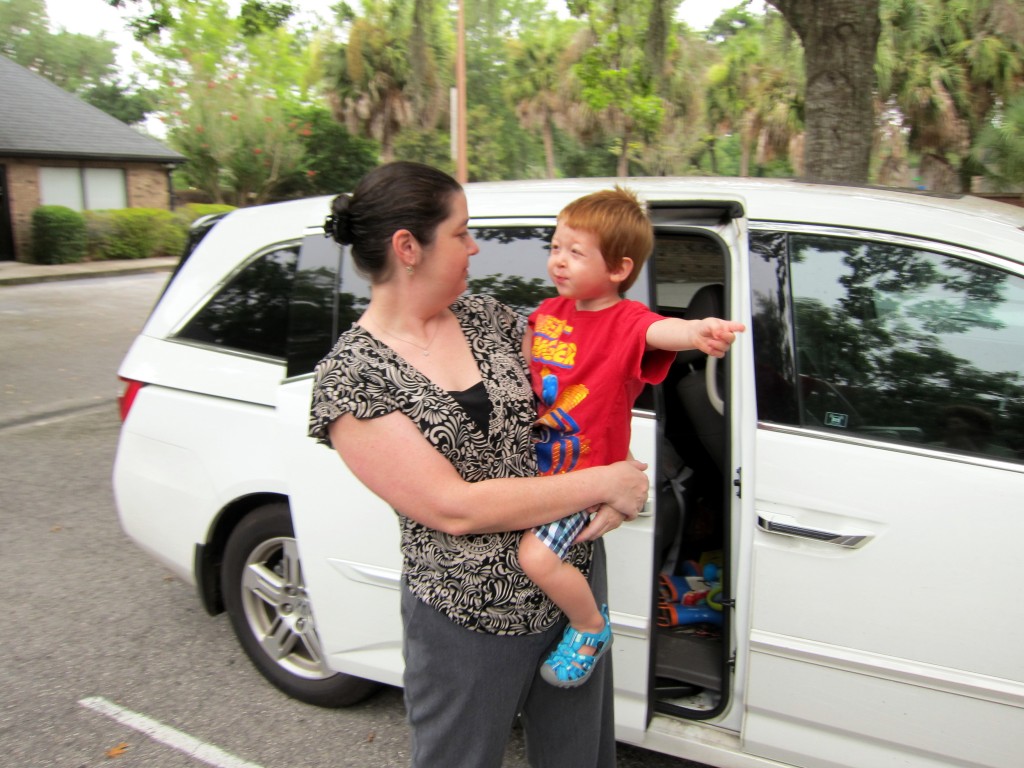 Toys!!! He went straight to the castle toy and some kids notice their new classmate.
I guess he spotted the morning hang out spot.  Joining the group right away.
Well I guess it time for Mommy and Daddy to head out (kids are beginning to wonder why we are still around).