The family adventured out to Spirit of Suwannee to look at the 5 MILLION Christmas lights and for Three to finally meet Santa.
To look at all the pretty lights you got to drive through the park (and they had matching music for each section).  Three actually really enjoyed it and got into the fun (talking and looking while we drove).
This was the best part – we drove through walls of light – it was pretty fun being surrounded by lights and in our own little light world.
Huh oh – an elf drove the golf cart into and tree.  and Santa flew out!
Do you see the dinosaurs up ahead?  And those dinosaurs were actually moving.  But, the real question is… why is there a lion hanging out with the dinosaurs?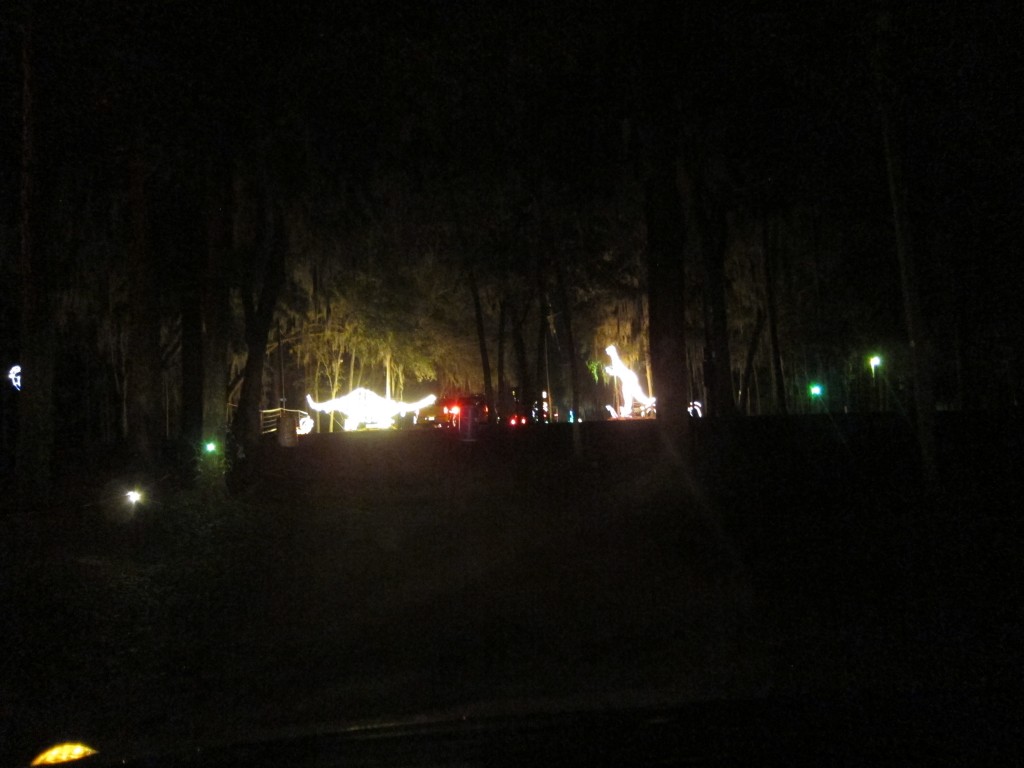 Russell and Three hanging out at the Suwannee stage – and then Three getting acquainted with the 'Lucky' tree.
Three meeting Santa – and it went pretty well.  Okay it is only the blow-up Santa.  But Three seemed to like jolly man.
Now time for Three to meet the real Santa.  He did seem a little suspicious about what was going on – Daddy with a camera and Mommy a little too excited.
Three meeting Santa – so far so good.
He is ready to go now (not really digging this jolly old man).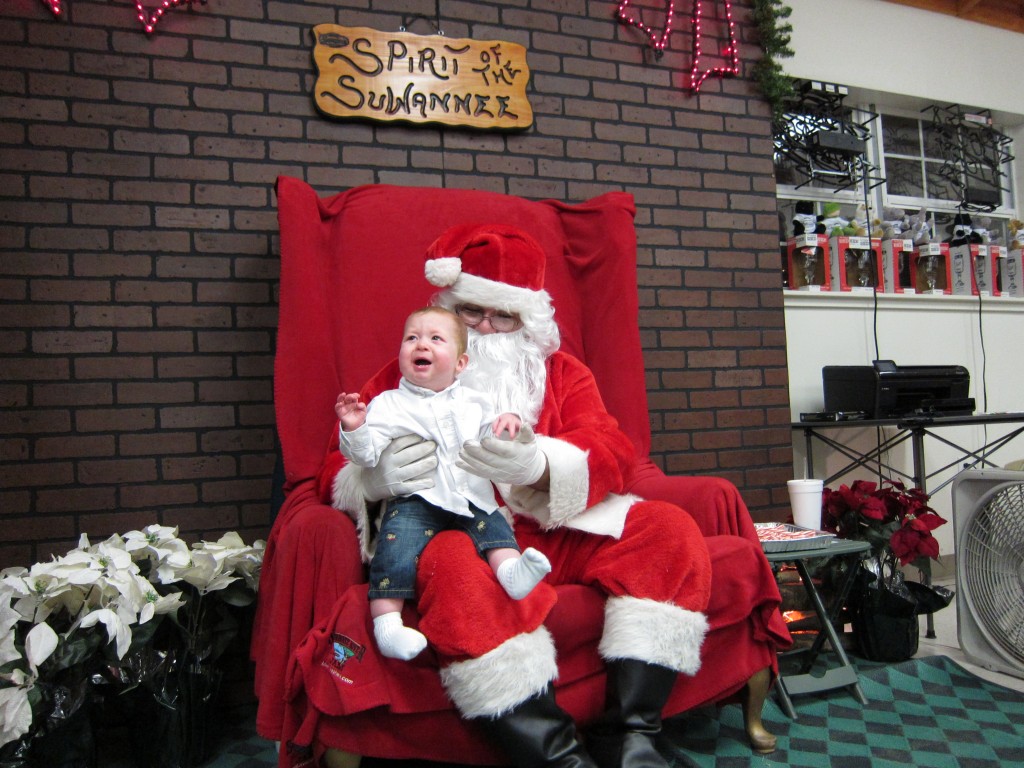 And now the boy is upset – Classical Santa photo accomplished!
Well we tried for the photo opt but it was a little too difficult to coordinate.
One last Three and Daddy shot – with the lovely steam of tasty hot cocoa!